Yogyakarta, Jogja, the cultural hub on Java, Indonesia's most populous island, offers an eclectic mix of different Indonesian cultures, western influences, as well as traditional and modern arts – one might almost consider Jogja to be the distant Asian cousin of cities like Berlin or Glasgow.
To the fresh-faced arriver, the living, breathing Indonesia is a kind of anarchy in action: markets selling wares from across the 17.000 island archipelagos; motorcycles with goods, animals and people balanced precariously atop them; the call to prayer echoing down every street; the sweet smell of Kretek cigarettes mingling with dust and dirt; policemen watching television, not the streets. Once the senses have adjusted, Indonesia presents itself as a place for a sort of unbridled freedom. A strong tradition of DIY, coupled with a friendliness much harder to find in Europe, means that Indonesia offers fertile ground for adventure – a place which truly exemplifies the phrase: "Where there's a will there's a way."
The most populous island, Java, spanning almost 140 square kilometres, with 130 million inhabitants, shows a stunning diversity of cultures, traditions and languages. Major population centres are strung together by roads lined with village after village. The train tracks cut through great expanses of rice plantations and chili fields. Sight lines into the mountains are speckled with Mosques, villages and people harvesting the crops. If you can acclimate to the chaos, it quickly becomes clear that centuries of rituals and tradition are ever-present. To the observant wanderer, the entire society appears as an organic symbiosis. The Javanese way of life is characterized by an emphasis on community, slowness, friendliness and a historic capacity for combining tradition with modernity.
Upon arrival in the island's capital, Jakarta, the air is hot, thick and sweet as it presses heavily against the skin. The city itself is in a state of total disarray – infrastructure projects lie half-finished, and the constant sound of horns blare a kind of eulogy for the city's lost potential. It's one of the few major population centres in the world to not have an alternative under or over ground transport system; and with millions of people commuting in and out every day, travel is painfully slow. Planning permission is granted after construction, and thus the city limits continue sprawling vertically and horizontally with every passing day. Once you're out of Jakarta, the real adventure begins.
Calm Amidst the Green at Patehan Café
Located in the heart of Kasongan village, Patehan Café offers a leafy garden dotted with wooden furniture. Although there isn't much choice on the menu in this hidden open space, it's very fresh and delicious. You can stare out onto the rice fields whilst listening to chirruping birds – removed from major transport arteries, it's quite and calm and if you feel like taking a stroll there's a ceramics workshop just behind.
Ibu Yanti's Homely Street Eatery
We love Ibu Yanti and Ibu Yanti loves us. It's pretty much as simple as that. Preparing fresh sambal (Indonesian spice paste) and gado-gado (a mix of vegetables and tofu with peanut sauce), Ibu Yanti will welcome you into her heart and her warung (street restaurant). Humble, yet an astute business woman, she loves to share and her homemade food is well-known in the local community. Her enormous smile is apt communication for travelers in need of a bit of motherly love whilst on the road.
Get Aways | Leaving Yogyakarta
The list is geographically ordered – the further down the list, the further away the place is. An important point to note is that Indonesia is an early riser: you're much more likely to get a bus at 6am than 10pm. Timetables are more like guidelines, and during rainy season more and more things break down and roads are blocked off, so keep your plans loose. Even if you end up stranded, Javanese people are conscious and caring. You will almost certainly be taken in by someone concerned for your welfare if not actually transported to your destination on the back of a motorbike.
Stunning Views at Pacitan Beach
The drive to Pacitan takes you through the mountains before the road flattens out to reveal an expanse of crystal blue ocean – a view that makes anyone gasp. Pacitan itself is a bustling sea town next to an excellent surf spot: right where the mountainous jungle comes down to kiss the beach. Palm trees clap their leaves together joyfully in the wind and the waves roll up and down over white sandy beaches. You don't have to drive far to reach deserted beaches, but you must be careful of the rip tides and currents if you're going surfing. Dine on fresh fish and young coconut all along the beach before clambering into a hammock at Harry's Ocean House, and drifting off to sleep to the sound of waves.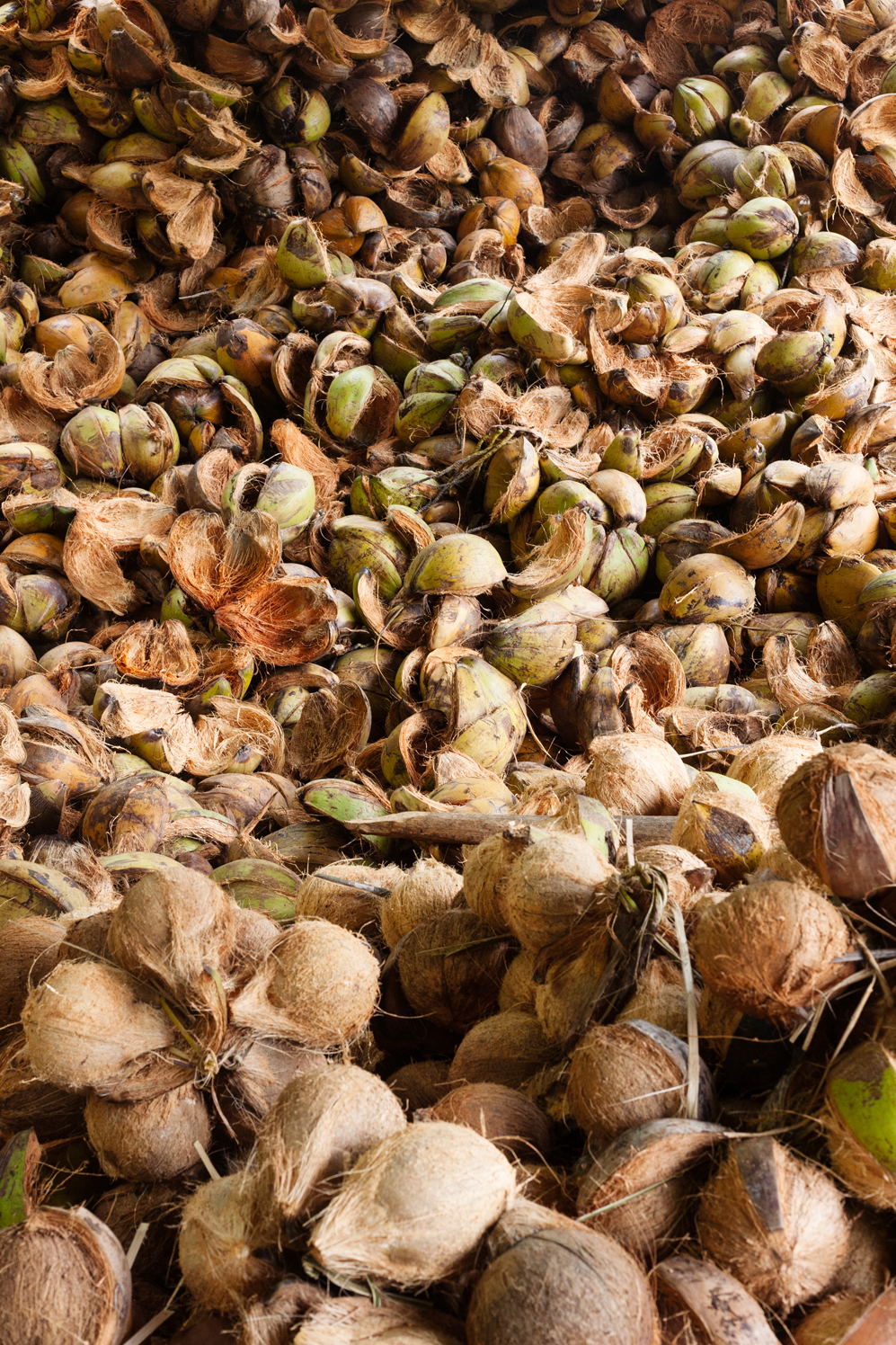 Climbing Mount Merapi
Quite literally an explosive attraction, Mount Merapi's volcano erupted in 2010 covering Yogyakarta in grey sludgy ash for weeks. But fear not! You can still climb it. The best time for ascent is under the light of the full moon so you can catch the sunrise at the top. You are your own master on Merapi, safety barriers and signs are non-existent, so use your head and trust your instinct. The top is a barren unspoiled wasteland of a volcanic crater, a Mars-like landscape.
Not for the faint hearted, Merapi is a climb (the track is not well-marked) and you'll need at least trainers, a head-torch and a coat (it's cold up there). Although you don't need a guide, paying someone $10 contributes directly to their livelihood in a big way and makes your trip that little bit safer. Before commencing your journey, check where you can and can't go; parts of the mountain are oftentimes closed off due to accidents.
The Lesser-Known Pockets of Bali
Stepping off the plane, you'll immediately know you're not in Java anymore. Bali is a different world, a kind of grownups' playground of organic smoothies, massages and cocktails; of incense smoke curling round ancient Hindu statues; of trees draped in fabrics and declared temples; of traditional Hindu ceremonies; of Balinese Gamelan, puppetry and aromatherapy. You can party until sunrise, grab a flat white on every corner and buy alcohol everywhere. It's a place that's rapidly losing its Indonesian vibe to cater to the millions of tourists who go every year, but there are still pockets of Balinese roots that can be discovered once you get out of Kuta and Seminyak, and plenty of divine spots to hang out in between.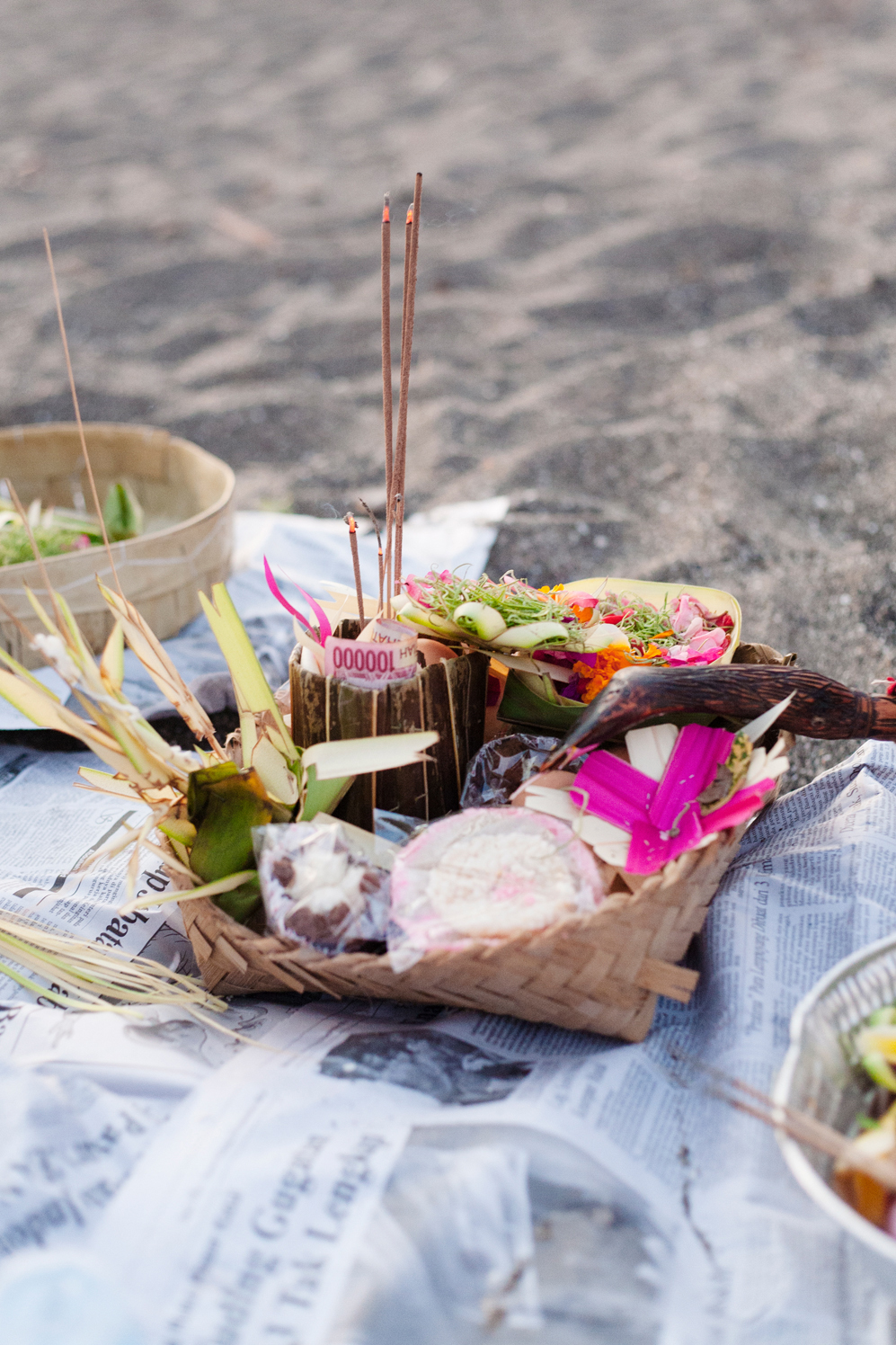 Once you're out of the tourist spots, the landscape is breathtaking. Ride up into the mountains from Lovina (famous for its dolphin-spotting tours) and stare down into the open valleys. A short drive out of Ubud are the famous UNESCO terraced rice fields and the whole island is dotted with waterfalls; air terjun. The beaches speak for themselves: white sands, surf, snorkelling and dive spots as well as sunsets worth watching every single night.
The Island of Lembongan
A stone's throw away from the port of Sanur in Bali, this relatively undeveloped island still harbors a rugged coastline with bluer water and bigger waves. With warm waters filled with live coral, manta rays and exotic fish, but not so many people, it's the perfect place for snorkelling or getting your PADI certificate. If sea swimming isn't for you, there are plenty of hotels with infinity pools overlooking the sea, where you can eat meals prepared by top quality chefs. During the day, you can explore the mangrove forests – an amazing tree with its own desalination system which deposits salt on the underside of the leaves and root system that is both subterranean and above the surface. Search for the fist sized crabs that thrive in this environment (they live underground) who are very shy and make the most beautiful patterns in the sand. Make a fire on the beach and watch the sun go down before putting on your party shoes and heading up to the bars for happy hour.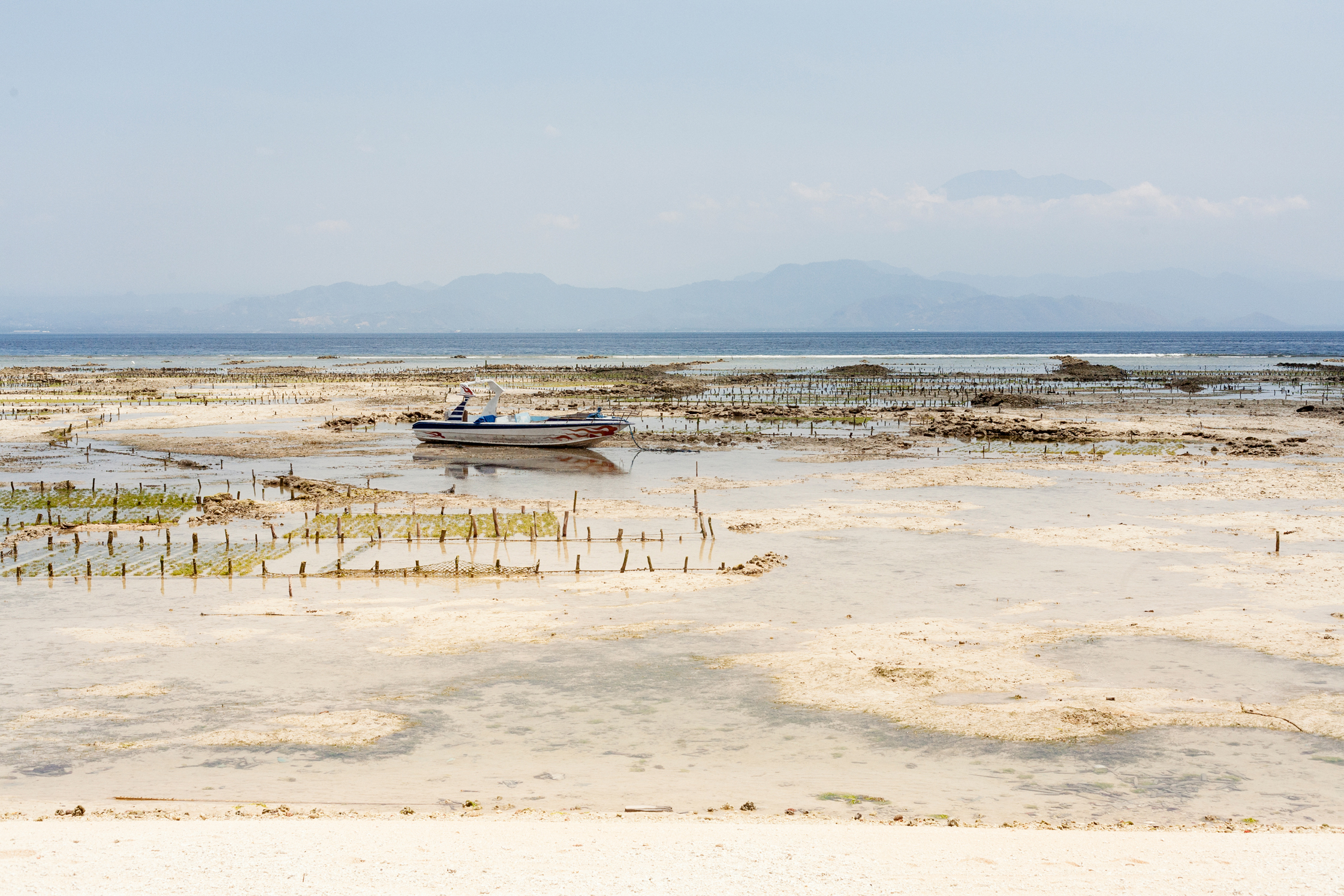 So there you have it! Bits and pieces to start you off on your trip over this incredible nation. We hope we can inspire your travels as much as Indonesia has inspired us to write this – a snapshot of things to do, places to see and hang out spots. Hati-hati di jalan!
Yearning for escapes? Find more travel inspiration in our FvF Explores stories and follow our Travel blog.
Photography: Jan Khür
Text: Hannah Mackaness