As much as she loves being a business owner coming from a long line of entrepreneurs, Kai Avent-deLeon sees herself first and foremost as an individual—a spiritual human being who is continuously pursuing rest, joy, and peace.
After founding four successful companies within a span of eight years, and facing numerous challenges along the way, Kai is now on a journey of healing. On a mild November morning, we talked to her about family, community, and womanhood, as well as her endeavors with Building Black Bedstuy and Sanctuary in Upstate New York. 
"How can I find a home and a sanctuary within myself?"
Exposed to many different cultures, Kai was born to an African American and a Grenadian American in the Northern part of Brooklyn, today's Bedford-Stuyvesant—known as Bed-Stuy. Her parents reconnected at a community meeting for the Malcolm X Grassroots Movement, and their love started from there. Growing up, she was influenced by her family's entrepreneurial spirit as well as weekend programs like horse riding, acting classes, or museum visits. Simultaneously, Bed-Stuy underwent an array of changes as it inhabited a mix of African Americans and immigrants from the West Indies and Europe as brownstones and apartments were still affordable. Since the 2000s, the neighborhood has undergone high gentrification, with an increase in rent and mortgage prices pushing Black homeowners out of the area. However, her family has managed to stay in Bed-Stuy up until today.
As a teenager, Kai aspired to be an actress or director, and after visiting a performing arts high school, she studied theater for eight years. She later went on to the Fashion Institute of Technology. Yet, when it comes to formal education, Kai has always been "very much a rebel" and dropped out after two years. Understanding her life as a non-linear journey, she started working at a nearby boutique and spent years learning how to run a clothing store. She accompanied the founders to trade shows and gained experience in buying and sales. "When I felt ready to open my own space, I wrote a business plan and saved a bunch of money. My mom and my grandmother helped me. So, to some extent I've never really had formal training with the little bit of college I did; most of it was traveling a lot and creating my own thing." That "own thing" became Sincerely Tommy in 2014. Located on Tompkins Avenue, it is both a concept store and a coffee shop. Besides her mother and grandmother, her father is also a significant role model. They all have shaped their own paths; specifically, her dad, who didn't have guidance or mentorship growing up, and who, for Kai, represents "the epitome of what someone who lives with intention, honor, and integrity is. His life's work has been about the community and trying to help his people get liberated and free in so many ways. He really is the blueprint for me."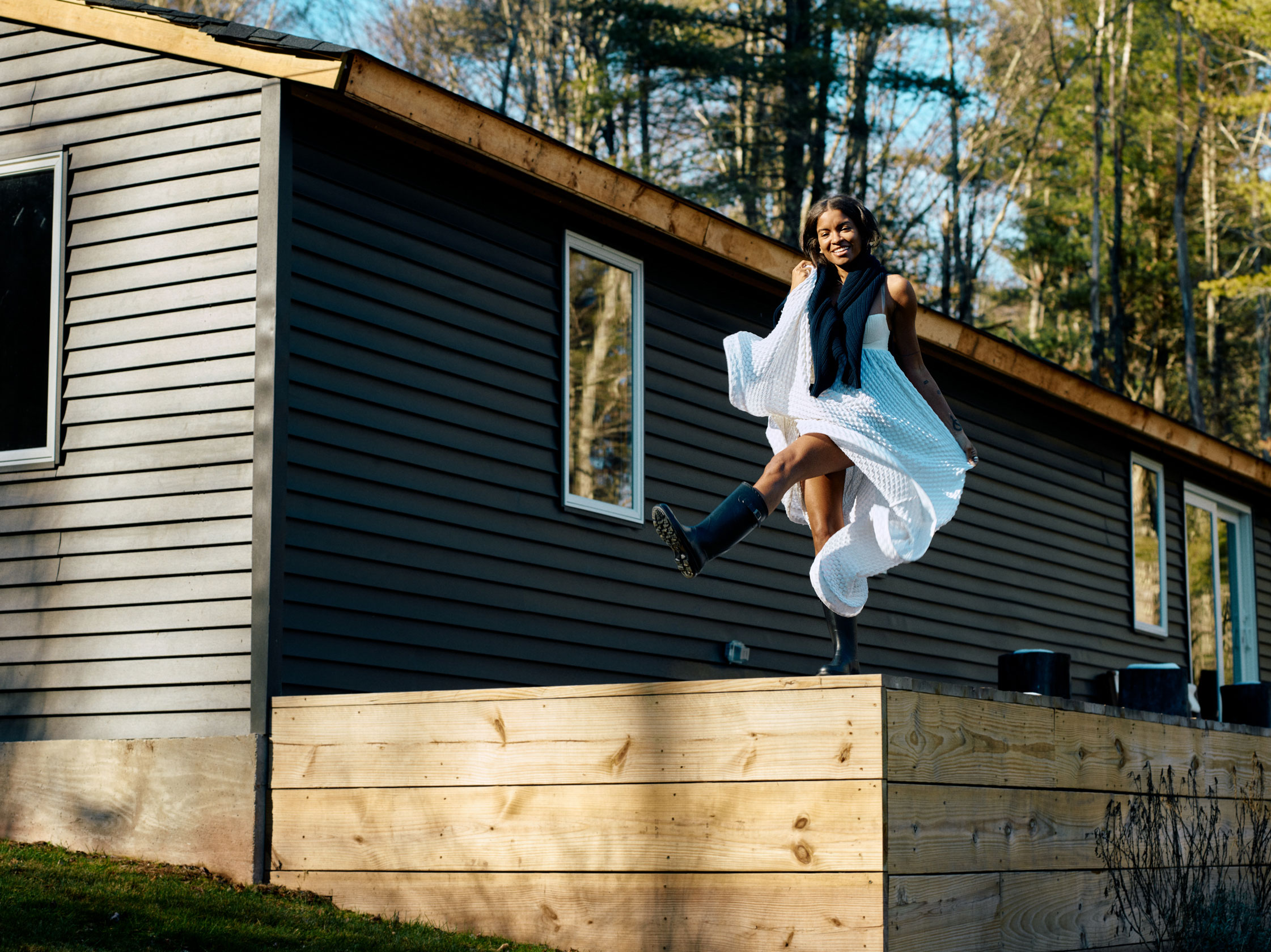 In 2020, in response to COVID and the systematic killings of Black people, Kai, and her friends started Building Black Bedstuy. While the Black Lives Matter movement gained global recognition and solidarity and George Floyd's murder ignited protests in cities like Lagos, Tokyo, Colombo, Paris, and Berlin, the friends were compelled to act on a more local front in their own neighborhood. Together, they raised funds for essential Black businesses. "Originally, there was a larger group, but it dwindled down to the three of us Black women. Aside from our desire to show up for our community, we get along really well and have a good synergy. It feels good to work with them on Building Black Bedstuy." With ST'S unique customer base, Kai also came up with the idea of the Marketplace. She knew many creators and vendors didn't have the funds or resources to buy a brick-and-mortar, and it felt natural to invite others to set up shop in front of ST. Eventually, BBB's Marketplace—a series of weekend street markets—gave way to an annual block party welcoming people not only to shop and eat but also to dance and celebrate.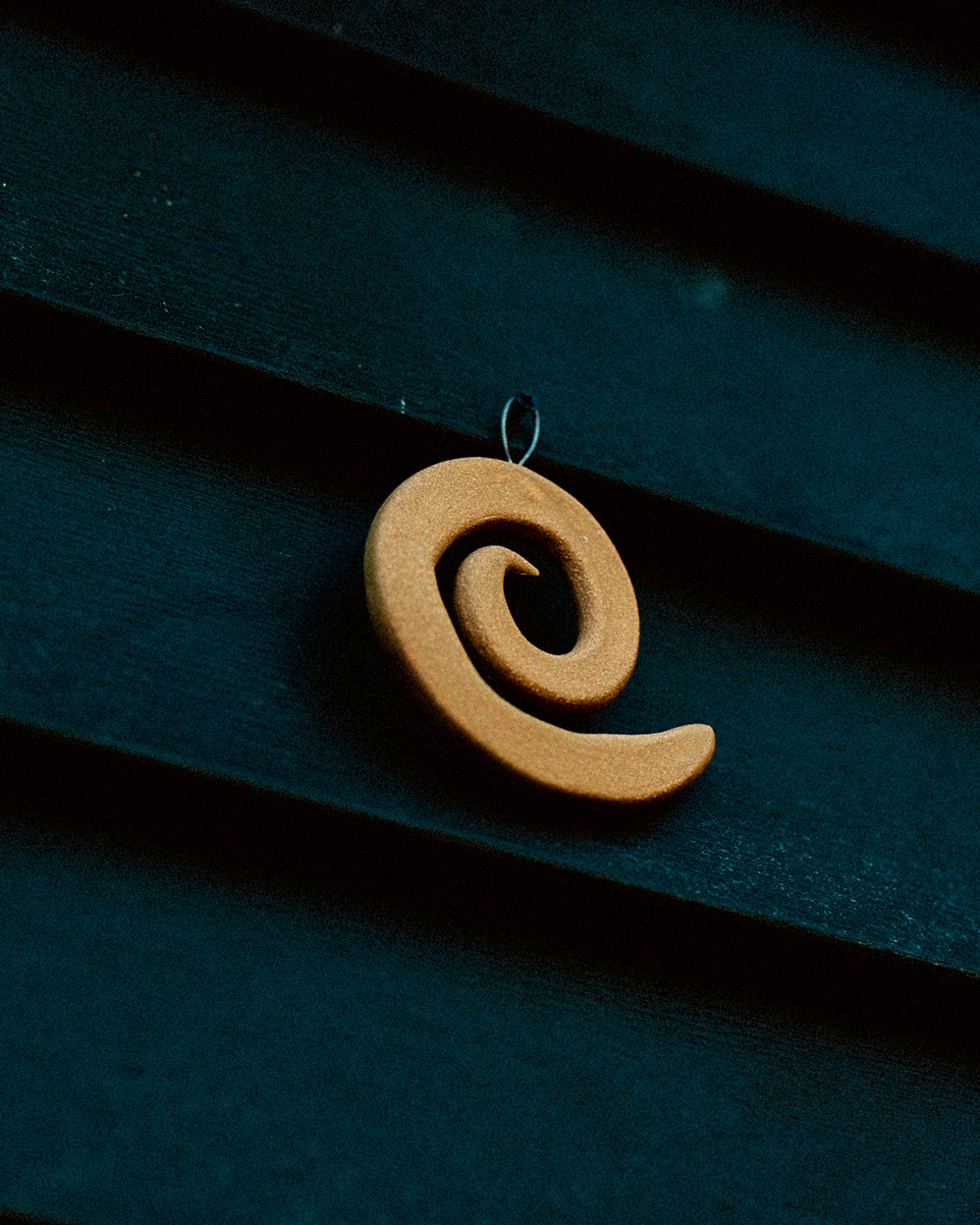 "It's going to be there until you sit down to feel it. In the past, I tried to bypass grief, but this was the first time I wanted to process this. I have to allow every uncomfortable feeling to rise."
Everything seemed to fall into place for Kai, her life and work all aligned in Bed-Stuy. Nonetheless, she always wanted to buy her own home, own her own land, and be closer to nature. She wrote her goal on paper, worked several jobs, and finally saved enough money. By the end of 2021, she paid cash for her first house in Upstate New York. Deeply connected to the land, Kai was looking to become self-sufficient and not rely on anyone else to lead a more liberated lifestyle for her freedom and independence. She also wanted to pass this down to her son and the generations to come. "For me, it was never about buying a property and stopping there. I knew that I wanted to serve my community through it, that I wanted it to serve as a healing space. I wanted it to inspire others because I think we are sometimes our worst enemies and can find every reason not to do something. So, it was really important that I did this for myself. To prove I could make it without the help of my family or anyone else."
Indeed, her Upstate home turned into a healing space as she transitioned through a difficult period. This summer, she started Sanctuary—a retreat dedicated to reconnecting, restoring, and rebirthing the self. Sanctuary is all about "creating a safe space for women to be vulnerable where we could show up as our authentic selves." Although the idea began five years ago as one-off programming at ST, she extended it to a retreat at her Upstate home. In this work, she found many similarities with other women and felt she could take refuge and create more authentically while immersed and surrounded by nature. "I can take my time and feel still with whatever I may be cultivating." In this process, she learned she couldn't go Upstate and expect nature to heal her. She had to spend time there, do the work, and allow for space to repair and fortify. While changing intimately, she found her time outdoors shined a different light on her community. Kai began questioning herself about a more sustainable community, one that co-exists, holds respect, and learns from what was before human beings.

"I love the idea of breaking the walls that have been placed around us. To show up in a way that's unapologetic—doing what resonates with who I am and make me feel good—if it makes you uncomfortable, so be it."
While her professional life looks bright, Kai is turning more and more inwards as she's still transitioning and healing from two miscarriages in recent years. "I, as a woman, didn't feel held or supported. There was no space to heal, no space to grieve. There is this overarching theme of women being placed in these boxes, where society has told us that we have to choose between being 'strong,' following our career and passions and having a family. So I asked myself, 'How do I find space to be gentle and vulnerable within and in interpersonal relationships?' Through this transition, I realized how easy it is for us to dim our light because we're told that being strong is too intimidating; we have to make ourselves small to not be intimidating to the world. Going through these extremely painful experiences, specifically with the pregnancy losses, I realized there is no space in this world for us to hold."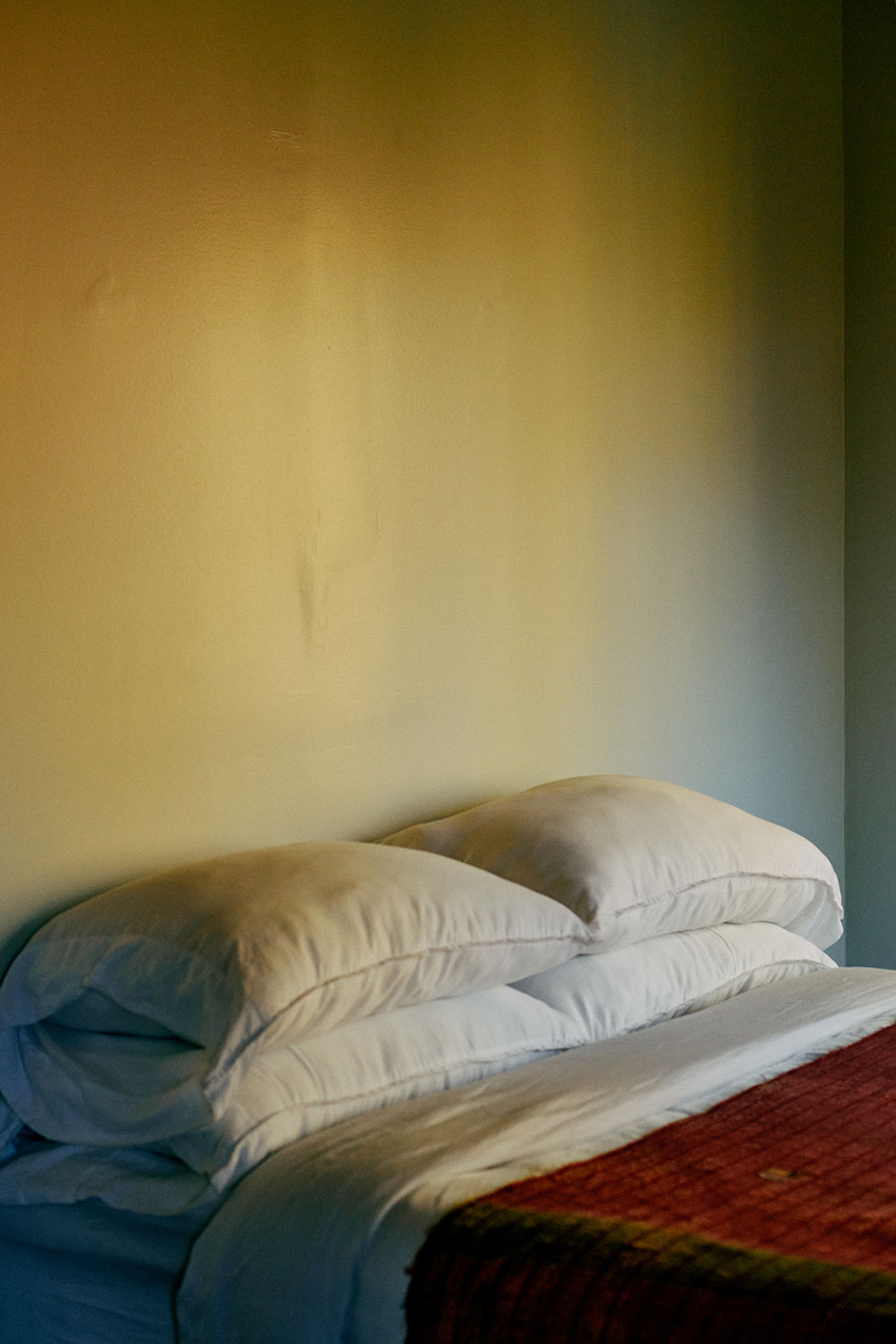 Kai reflects that grief and sadness can feel so unfamiliar that we are being taught not to face them. Yet, in her opinion, they always end up manifesting themselves. "It's going to be there until you sit down to feel it. In the past, I tried to bypass grief, but this was the first time I wanted to process this. I have to allow every uncomfortable feeling to rise." Each day comes with different things; but now, she prioritizes taking care of herself. Reflecting on the fact that she was expected to return to work the next day and be a good community member and a mother, Kai says, "we need to create safer spaces for women because we are multidimensional, dynamic, and emotional creatures. We should be able to have careers and have things we want to create, but we also feel like it's okay to be vulnerable and feel like it's okay to express our emotions in healthy ways—embracing the darkness and the light."
Today, Kai is curious about the possibility of creating with a different mindset "Can I create in a way that's an art form again, or a release or therapeutic?' I'm at a point where it's okay to create and have it be yours and get sacred. It doesn't have to become an income stream." Another big lesson she learned is that "there is no right or wrong way to do life" just because there is a certain path to perform within capitalism. "I don't think we have to overwork ourselves. If we allow ourselves to be more vulnerable, to be more in a flow state, we will produce more intentionally." To her, it is important to sit down and evaluate the possibilities within creating. "How can I contribute in a way that feels authentic to myself? I truly feel like asking that would help shift the world a little bit."
"It's creating community, regardless of where I am. To show up as my highest self as much as I possibly can. That's what really matters to me."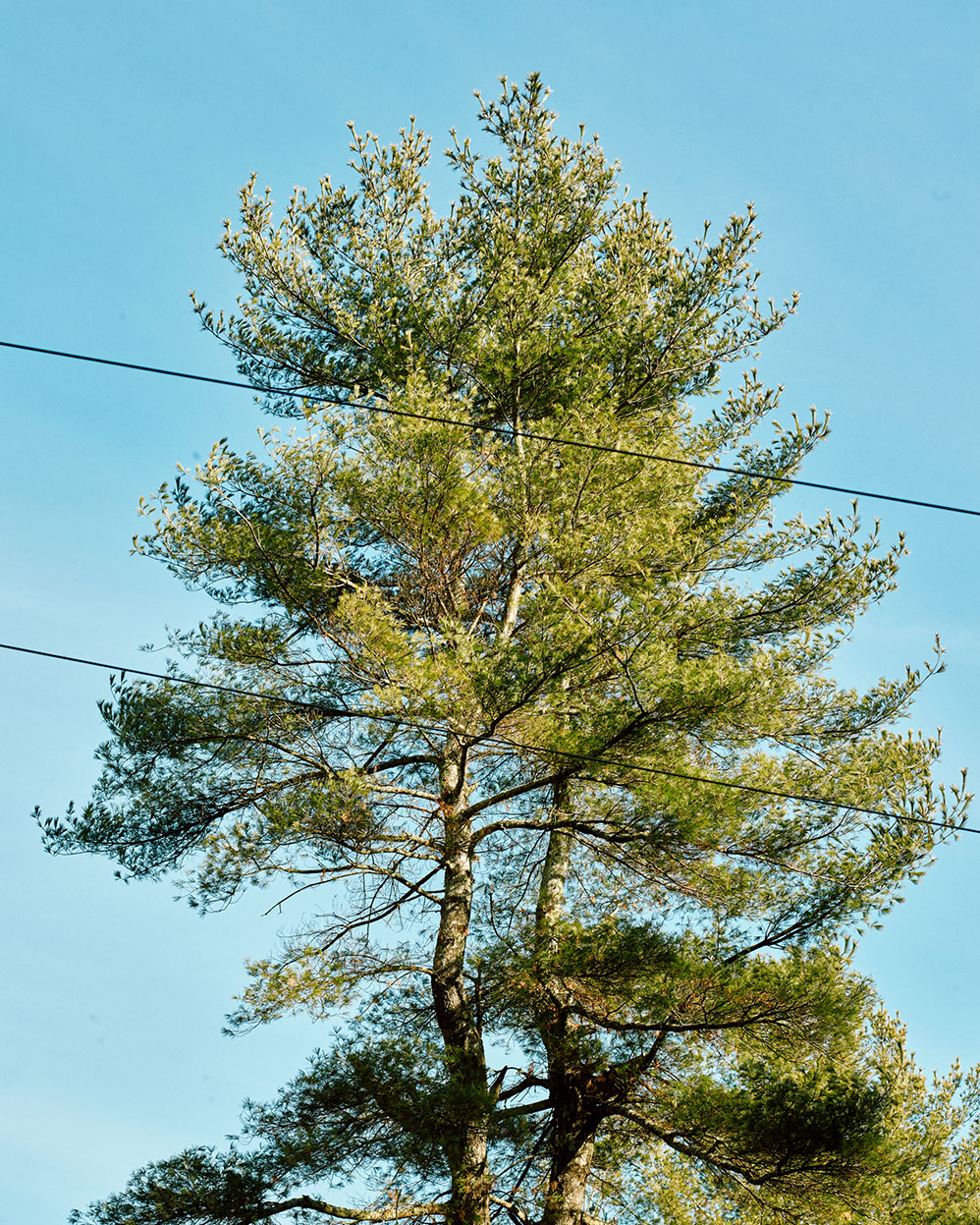 Speaking about evolving, Kai doesn't feel as connected to Bed-Stuy anymore. The values have shifted. Before, neighbors used to look out for each other, and homeowners stepped outside to maintain their areas. Today, she observes a lot of individualism and chaos. New people come in, take over, and disregard what has been built. In the past, you were able to move at a slower pace and go into the city for work. Now, the hustle has arrived in Bed-Stuy, too. So, "going upstate is such an opportunity to reset, to be with yourself and not be around all the noise, the chaos, and the dense energy that I feel is here. I'm like, 'How can I find a home and a sanctuary within myself?' It's creating community, regardless of where I am. To show up as my highest self as much as I possibly can. That's what really matters to me."
Besides work, Kai is a single mother and a community member, so the question arises, how does she balance it all? Living in a fast-paced city like New York, Kai is becoming more intentional about her time and energy. "I am trying to make sure that whatever I take on feels right and authentic to where I am at on my personal journey. I don't go out as much as I used to, and if I do, I want to know I will get something from it. I want to feel more fortified." Balance and community look different for her at this moment. "I am finding I'm contributing for the good by maintaining my self-awareness and doing the self-work." She's been seeing a therapist and a coach, asking her friends for critical feedback, and having difficult conversations. "I believe in integrity and accountability. I think those are the foundations to personal growth and self-actualization." Kai trusts that whatever work you do on yourself naturally contributes to the community you are a part of. "If you can show up as the best version of yourself or as close to that and give grace and compassion to the parts of you that are still growing and evolving, I think that naturally contributes to the whole. Our best selves can look so many different ways."

When we ask Kai what's next, she replies she is curious to see what a life away from Bed-Stuy or even outside of NY can look like. Aligning with her passion for traveling, she's been practicing more of a nomadic lifestyle where she imagines new spaces and opportunities. "I want life to be the purest expression of who I am and where I am at."
Kai Avent-de-Leon is an artist, creative director, and the founder of Sincerely Tommy, Raini Home, Sanctuary Retreat, and Building Black Bedstuy. Through her work, she empowers her community to become self-sufficient and more liberated.
Text: Thị Minh Huyền Nguyễn
Photography: Caroline Tompkins