Conscious of the disconnect between urban planning and the residents who are impacted, Victoria Okoye is working towards a more collaborative approach to design.
Over a cup of green tea at The Depot Bakery in Sheffield, the South Yorkshire city where she has been awarded a scholarship to study her PhD, the Nigerian-American urban planner and researcher reflects on her work exploring West African cities. Located in a renovated industrial unit, the independent artisan bakery provides a suitable meeting point for an impassioned discussion about how citizens inhabit, appropriate, and adapt their urban environments.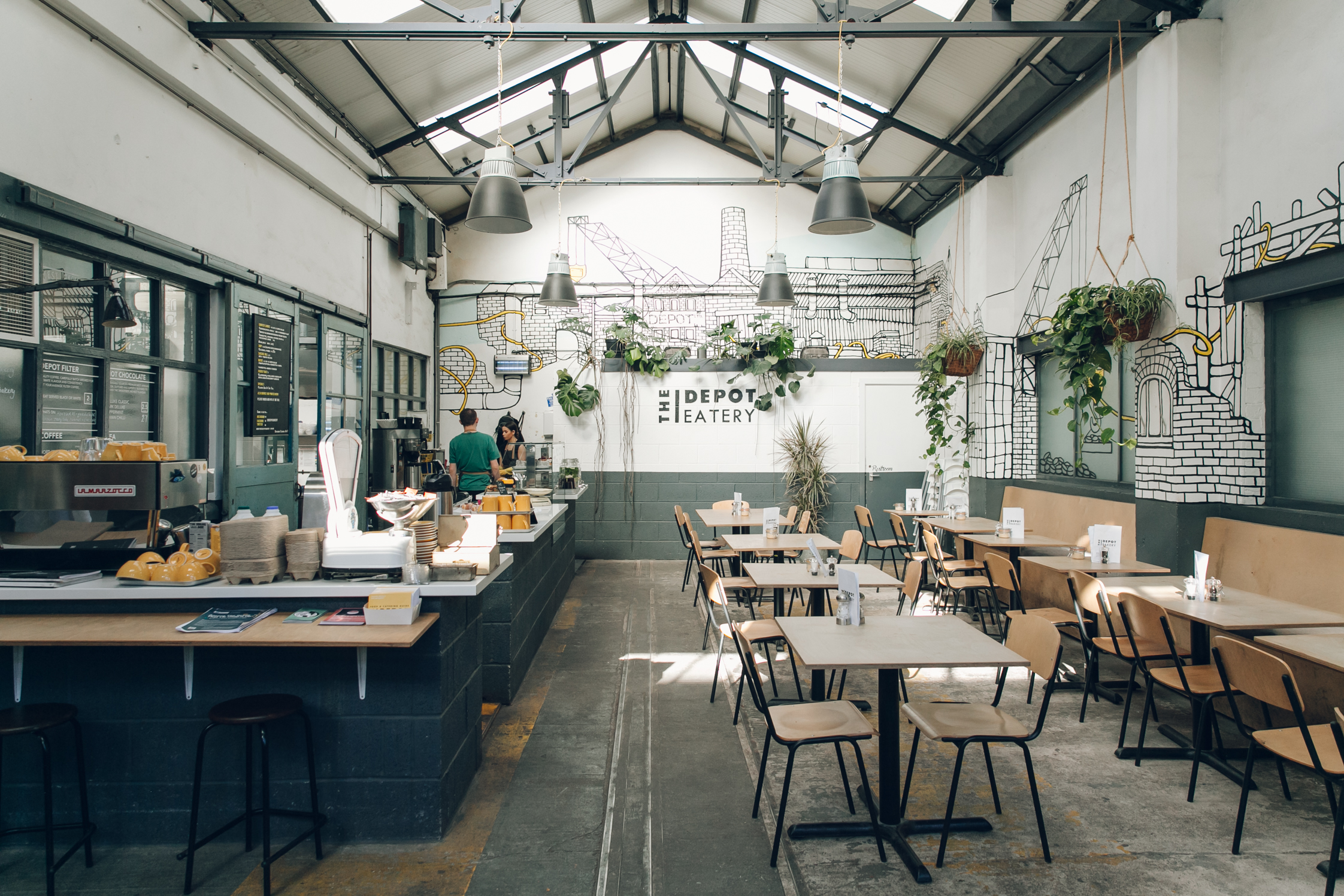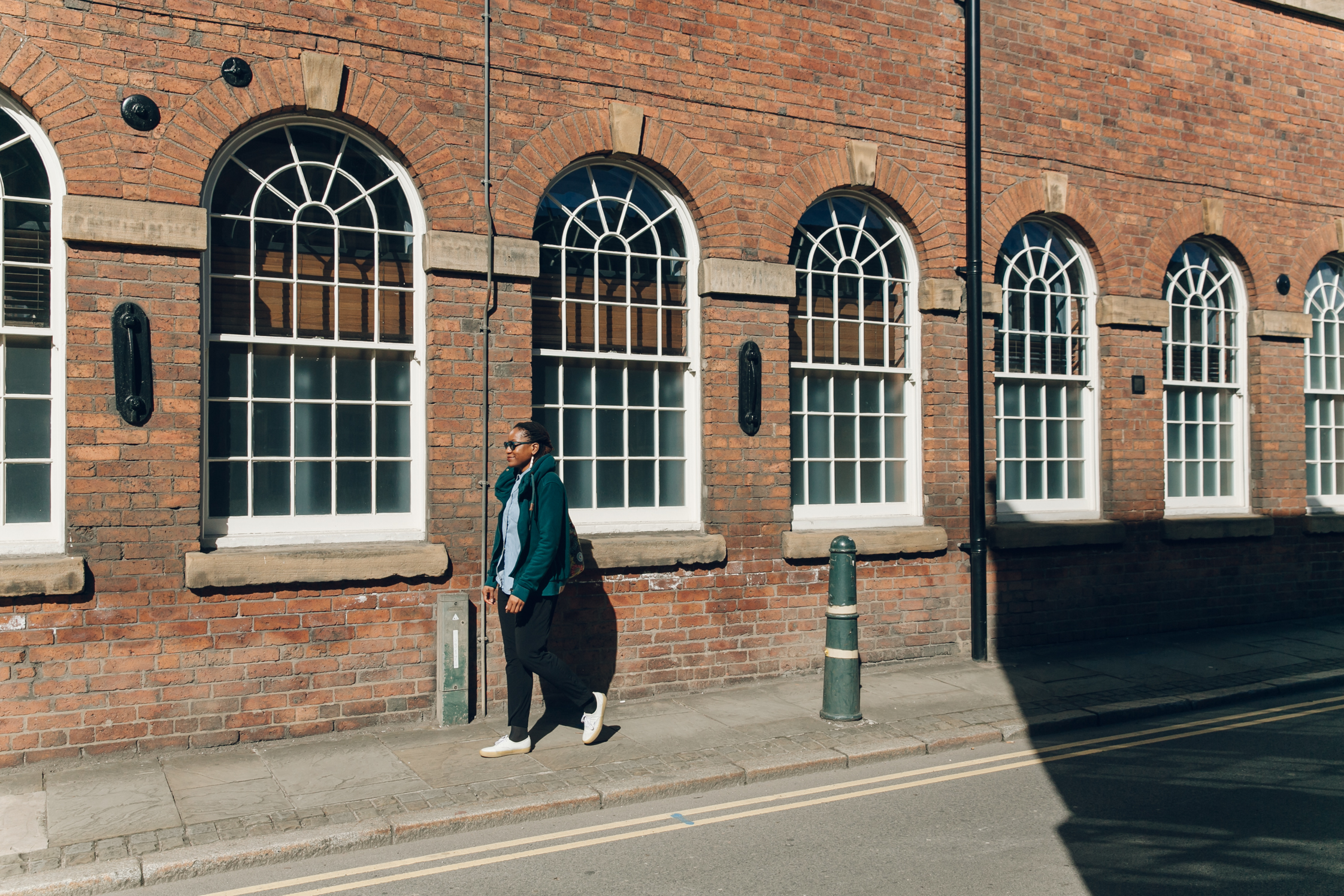 Victoria's academic journey began with journalism—a discipline she credits for making her a good communicator—but she soon made the move to urban planning, feeling unsatisfied with being taught to maintain a 'neutral' journalistic position. After completing her urban planning masters at Columbia University, Victoria relocated to Accra, Ghana. It was while working on transportation and sanitation projects in Ghana as well as in Lagos, Nigeria, that Victoria became familiar with the process of city planners receiving a budget and implementing their project—without considering the people it would impact or displace.
"Sometimes, the frameworks we have for what's helpful for the city can be problematic," she explains. "That's why I became interested in doing a PhD, because I get to ask how people shape these discourses, and if we want to have different discourses, how do we do that?" For Victoria, the answer is simple: urban planners and designers must welcome the citizens into the design process. Focusing on Accra's residential neighborhoods of Ga Mashie and Nima, Victoria's academic work is rooted in understanding the distinct ways in which communities utilize their local public space.
"It's about trying to better understand the community's activities as design principles, and finding ways to validate that in the eyes of city government."
One way she does this is through her online initiative and research archive, African Urbanism, which she founded in 2010. Operating in tandem with her site-specific community work, the blog documents city developments through the perspective of the residents who are marginalized in the process. As Victoria has observed, the indigenous community of Ga Mashie receive limited planned public spaces from the government. Because of this, the streets become vibrant public spaces where market vendors sell their goods, children play, people cook, and religious festivals fill the air with music.
"This is the way that people operate in the space, but it's never documented," Victoria explains, with understandable irritation. "Or, it's documented as people encroaching on the space—nuisances causing environmental hazards. It's about trying to better understand these activities as design principles, and finding ways to validate that in the eyes of city government. It's not just people who are outside of these 'formal' planning frameworks—it's actually different ways of being that we should try to understand, and design with, and for."
One of Sheffield's responses to enhancing existing urban space is the Grade II listed building Park Hill, renovated into luxury apartments featuring colour-block aluminum panels, in an embrace of the building's original concrete framework. Wandering uphill to observe the Brutalist labyrinth from within, Victoria reflects on how city planning can be approached horizontally, subverting the top-down command which characterizes most design practices. Collaboration is crucial: Victoria's notion of designing "with" the citizens characterizes her research, particularly through the practical element of collaborative learning workshops. Here, her interest lies in storytelling and photography as creative methods of communicating residents' lived experiences to the city government officials. "These residents themselves can now present their design principles and say, 'Actually, this is how we live,'" she explains.
"The residents themselves can now present their design principles and say, 'Actually, this is how we live.'"
Among Victoria's key discussion topics at The Sooner Now conference in Berlin are her photography workshops with the youth of Ga Mashie, which are carried out in collaboration with local resident and youth activist Rita Esionam Garglo. Victoria describes their focus as "learning about the children's imaginations of the space, and how they're understanding what's happening in their community." Before exhibiting the photos of their favourite spots in the district, the group named themselves Akwaaba Photo, meaning 'Welcome' in Twi—a gesture to invite others into the community, sharing their unique perspectives. Many of Akwaaba's images present locations only frequented by the children, surprising Ga Mashie's adult residents in the group. For Victoria, this embodies the significance of the project: "It's an interesting way of presenting different narratives about the city in a particular neighborhood."
Uniting children with cameras and presenting their stories to the world, Victoria resonates with local-to-global ambition. Leading by example, and bridging with clarity the interdependent territories of research and action, her work is challenging the dominant voices in the city and amplifying those who are usually silenced. "A lot of planners and designers see themselves as neutral," she explains. "It would be cool for them to realize that it's not actually a neutral role—that it's a very activist role." Victoria breaks down the history and politics embedded in the designing of West African cities, still bearing the weight of colonial town planning enforced by the British: "It's very much about having a modern city based on foreign frameworks, inherited from the colonial experience. Think about what's happening in Dubai, New York or London. That becomes the aspiration, but it's not the reality."
Making visible the actual lived experiences of residents in West African neighborhoods such as Ga Mashie, Victoria is helping to elevate their needs as a priority in city planning. Along the way, her platforms are re-calibrating the potential for accessibility. "I don't like the idea that I'm the one doing the PhD, so I'm the only one who has access to the knowledge," Victoria says. "The more I read about it, the more I see the potential for engaging in different ways."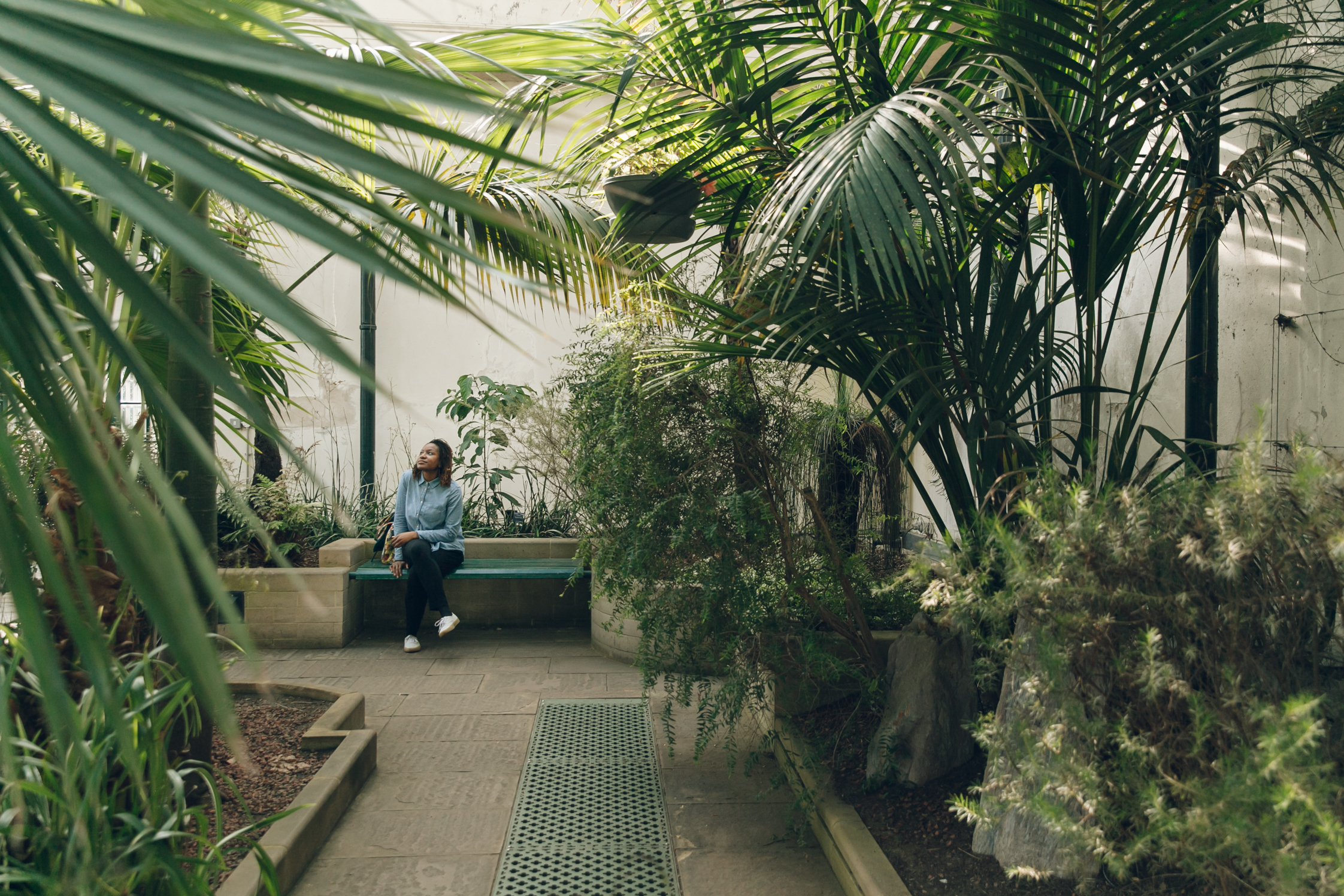 "There's so much that artists, planners and designers can all learn from each other—different ways of seeing the city or seeing space, and that challenges a lot of our assumptions."
It would be fair to believe that the photography workshops and storytelling events are just the beginning, as Victoria considers the future connections in the community's personal and professional relations. "We learn from each other. It's really important for us to not stay in our professional lanes. There's so much that artists, planners and designers can all learn from each other—different ways of seeing the city or seeing space, and that challenges a lot of our assumptions." Encountering another of Sheffield's hills, this one revealing the miniature garden Love Square, a smart pocket park abundant with wildflowers and city dwellers on lunch breaks, Victoria recalls a saying she once heard: "If you want to go fast, go alone. If you want to go far, go together."
Victoria Okoye's project A PARK(ing) Day in Accra, Ghana
By transforming local car spaces into a park for people, the purpose of A PARK(ing) Day is to demonstrate the importance of public spaces, community activity, and recreation. Organized by Victoria Okoye in 2013 in Accra, Ghana, it's a day to challenge the status quo—planning cities for cars rather than for people.

The car park on a Saturday morning, before the cleanup.

Children painting the tires for the pocket park.

The pocket park is now gone, but the gardens remain for the families and community to use.
Victoria Okoye is an urban planner, researcher and writer on public spaces, spatial appropriation, and citizen-centered urban design in West African cities. She is currently working on her PhD at the University of Sheffield, where she explores the ways in which city dwellers in Accra inhabit, appropriate, and adapt their public spaces. To learn more about her work visit her blog, African Urbanism.

Text: Brit Seaton
Photography: India Hobson